Business Listings Manager
Consolidate. Promote. Engage. Succeed.
Local Visibility and Marketing for Small Business
The perfect location wherever your potential customers are looking.
In the mobile, social, and local age of technology, Small Business success is dependent on your ability to show up where and when consumers are looking for a solution.

Whether you offer food, dry cleaning, computer services, or eyelash extensions, you've got to be in the right place at the right time. And often times, the right place is "everywhere."

Let us help you show up there. And everywhere.
Step 1: Check Your Visibility
You can't improve your local presence until you know what needs to be fixed.

We'll run a full (and free!) assessment of the presence and consistency of your business in the most important places —Including Google, Maps, Mobile Apps such as Waze and Foursquare, Yelp, and dozens of other places where potential customers are constantly looking for businesses like yours. 
Check Your Visibility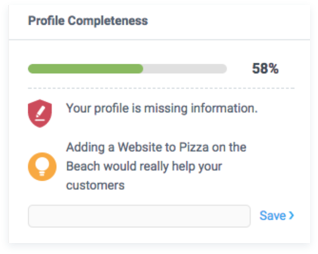 Step 2: Consolidate Your Efforts
Local searches, maps and directories thrive on consistency… and so will your business.

Our Business Listings Report Control Center provides you with a one-stop destination for managing your listings and keeping them synced, consistent, complete, and up to date with just one profile — regardless of how many places you're listed.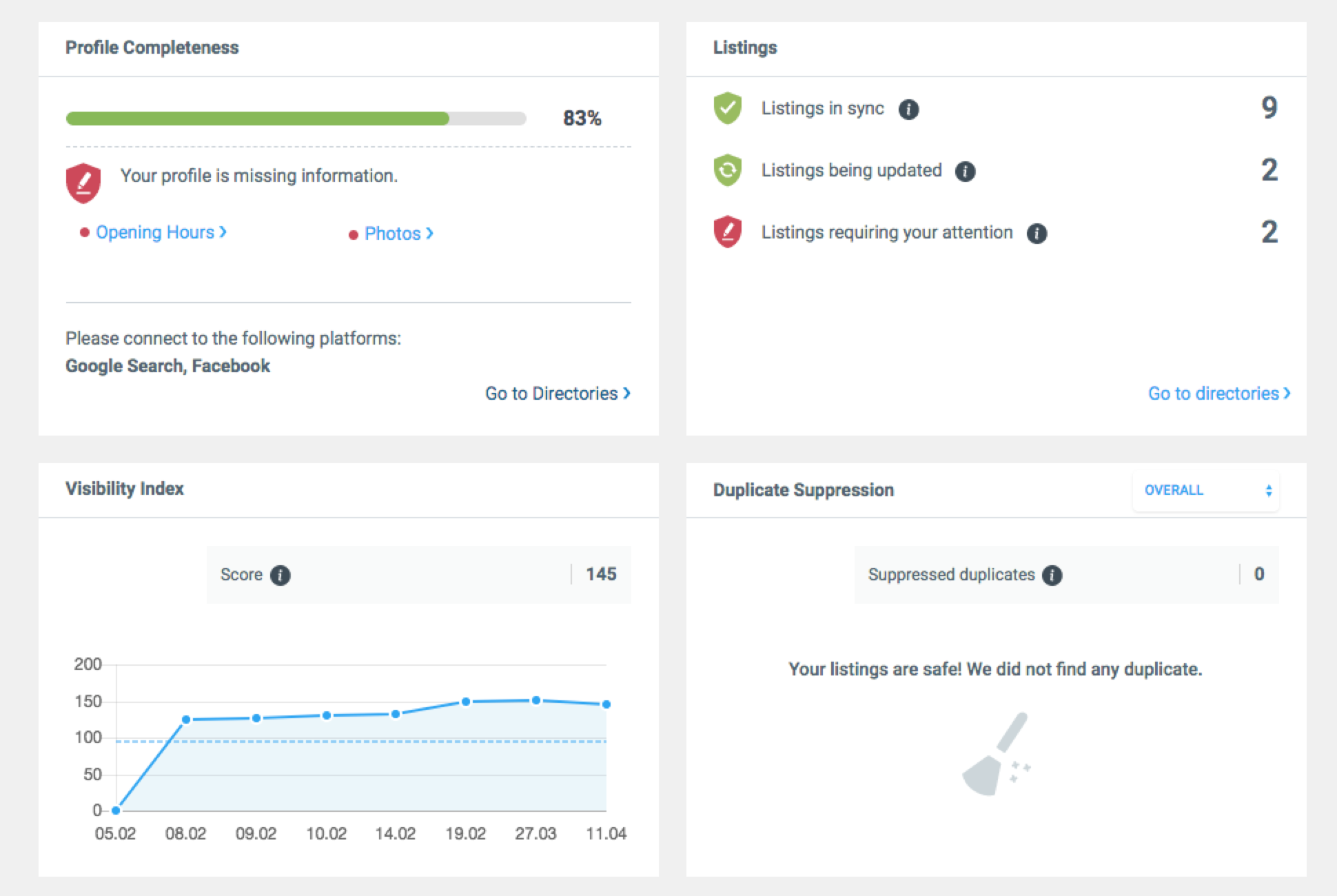 Step 3. Think Locally. Act Socially.
Upgrade to the Pro package and you'll be able to respond to customer reviews, post on multiple Social channels including Facebook, and push coupons and promotions to your listings anytime you want.

Then, track the results in your Control Center and continue their engagement. You can even schedule posts to be published in the future!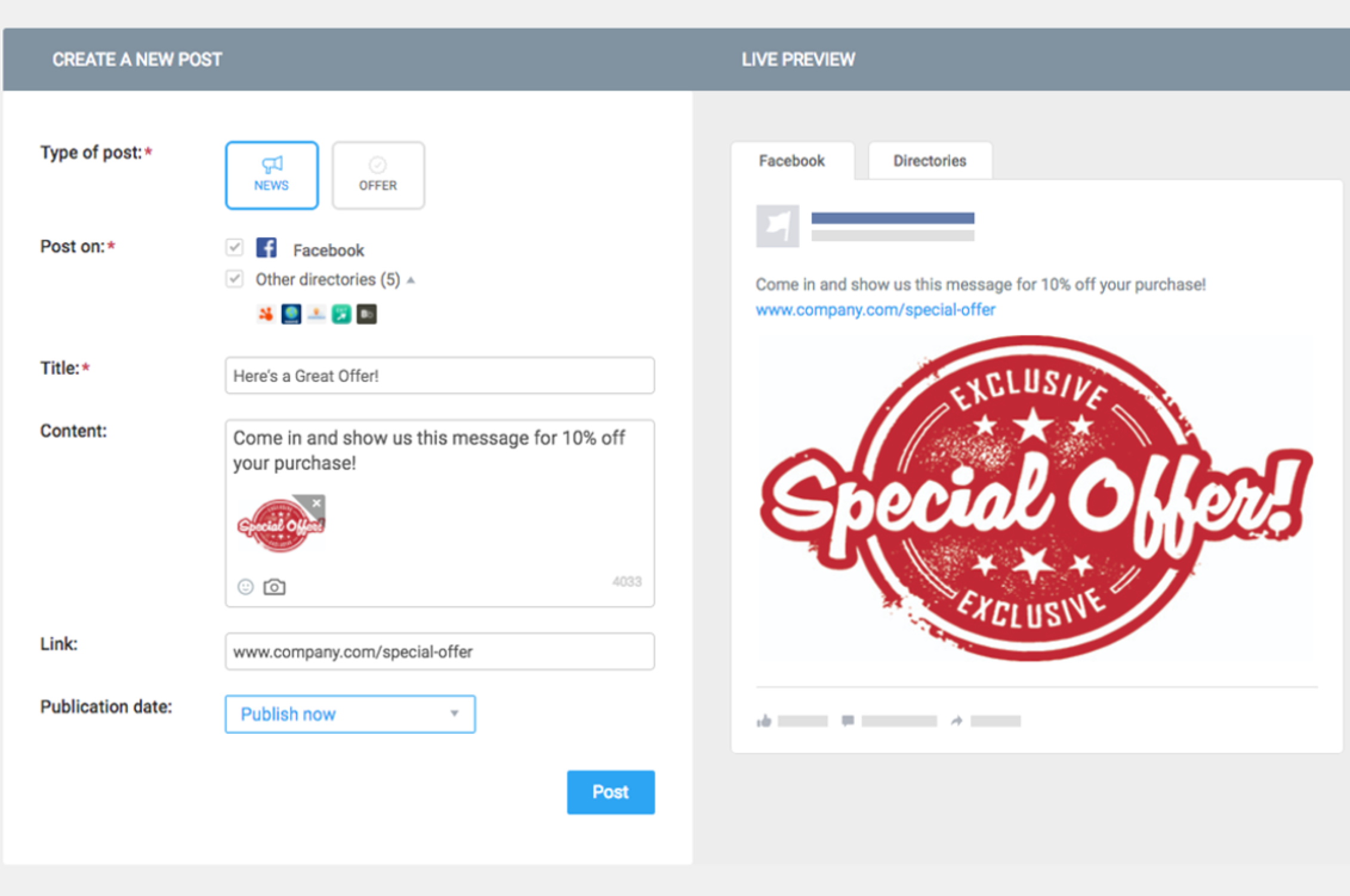 Exclusive Offer for Company.com Members
We have partnered with Uberall to offer exclusive pricing with your Company.com membership.
Starter
$10/month
Business Listings Control Center
Business Listings Report
Company.com Directory Listing
Listings in 5 Business Directories
3 GPS Listings
-
-
-
-
-
-
Pro
$20/month
Business Listings Control Center
Business Listings Report
Company.com Directory Listing
Listings in 9 Business Directories
3 GPS Listings
Reputation Management
Publish Offers
ShowmeLocal Listing
-
-
-
Pro Plus
$30/month
Business Listings Control Center
Business Listings Report
Company.com Directory Listing
Listings in 9 Business Directories
3 GPS Listings
Reputation Management
Publish Offers
ShowmeLocal Listing
Listing in Yelp
Listing in Uber
Listing in Foursquare